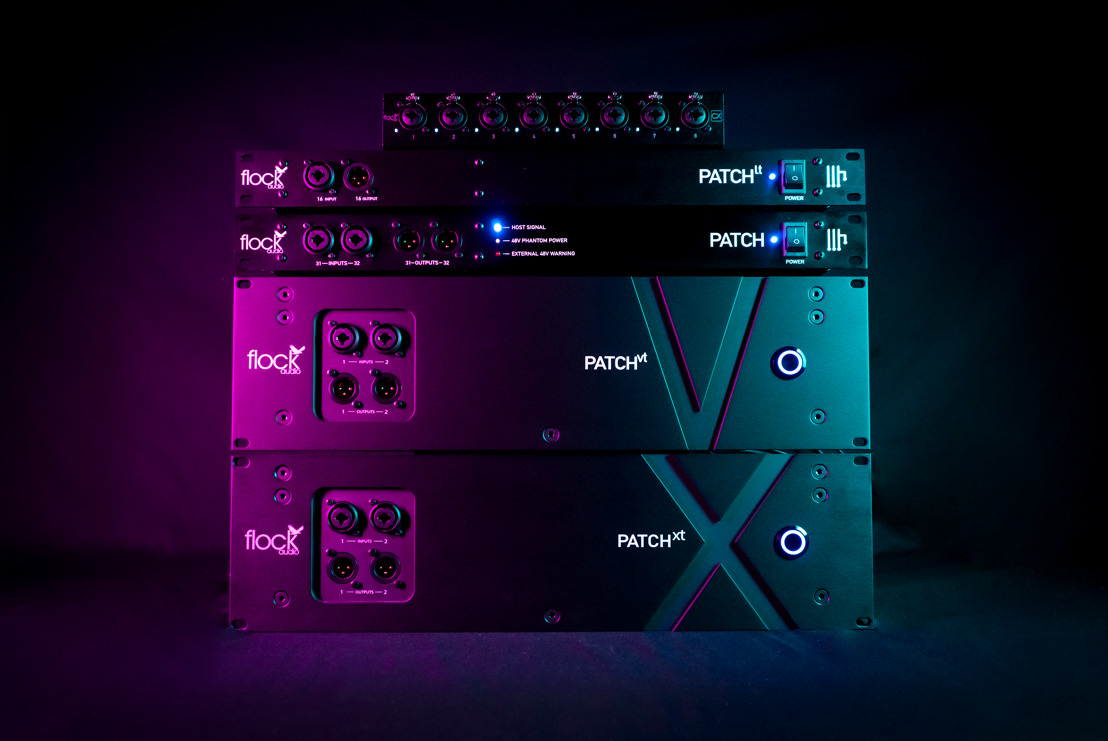 Flock Audio to Debut New 128-Point PATCH Series Model PATCH VT and 8-Channel Mic and Instrument Line Boost Module CX at NAMM 2023
Anaheim, California, March 30, 2023— Flock Audio [NAMM Booth 16128]—a Canadian manufacturer specializing in total hardware control and best known for their PATCH Series digitally controlled analog patchbays—has announced that it will showcase two new products at its booth at the NAMM show [Booth 16128]. These include the latest entry in its PATCH Series, PATCH VT—which features 128-point connections in a 3 RU chassis—and CX, a new standalone hardware module that delivers 8-channels of transparent boosting of mic and line-level signals to ensure their interoperability with the +4-line level standard of the PATCH Series.
"We're excited to expand the PATCH Series with PATCH VT, which we envision enabling current and prospective users and integrators to more precisely specify the right PATCH for their connectivity needs," says Flock Audio founder and CEO Darren Nakonechny. "CX represents a new type of product for Flock, bolstering the link between microphone and instrument level inputs and PATCH Series routing in a way that preserves the low signal-to-noise performance possible within the +4-line level PATCH ecosystem. Auditioning microphone preamps and DIs or multing incoming mic or instrument signals will become easier and better-sounding than ever, enhancing the PATCH Series' existing functionality."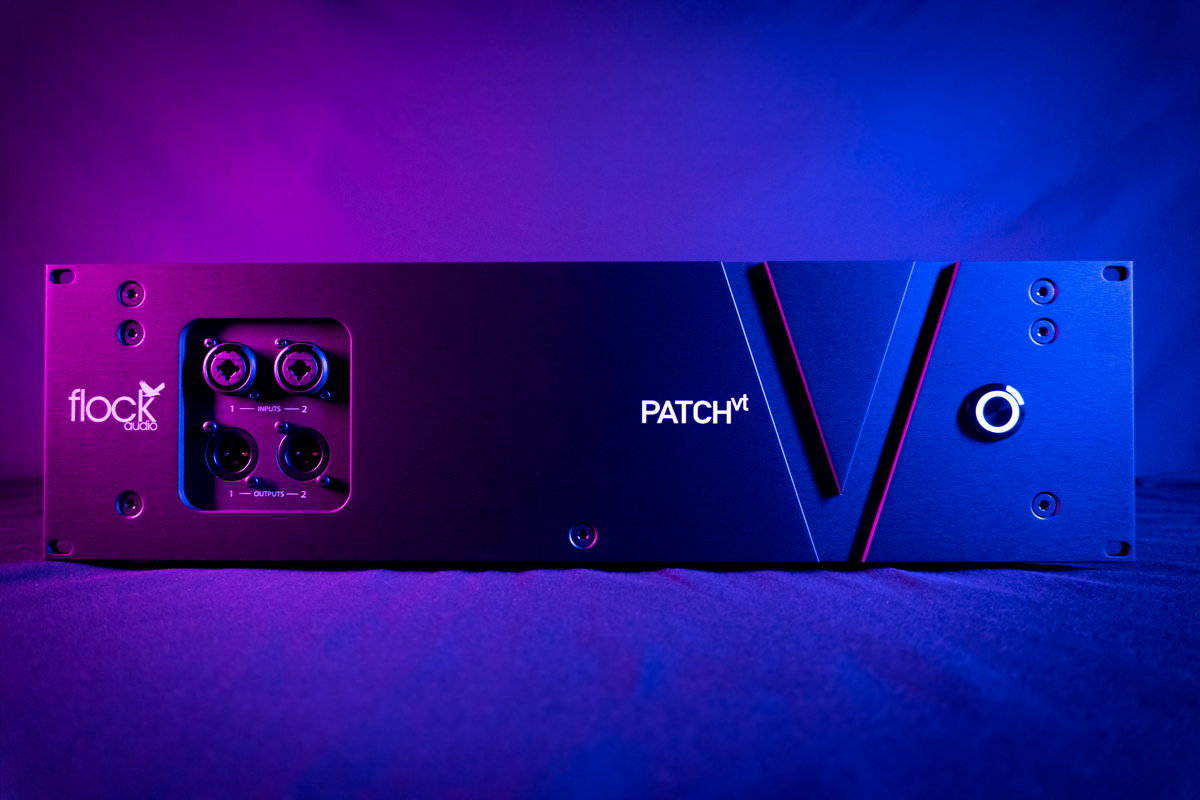 PATCH VT Features
Patented Flock Audio Matrix Technology for Conversion-Free Sonically Transparent Analog Routing

128 Point Connections (64 Inputs / 64 Outputs) ​

32 Assignable Independent Channels of 48V Phantom Power ​

16 DB-25/D-SUB Tascam Standard Pinout Format Connectors on Rear Panel for Connectivity

2 Inputs and 2 Outputs of Front Panel Connectivity on Combination TRS/XLR Connectors ​

Compatibility with PATCH APP Classic & PATCH APP DX Routing Software (OSX, Windows, iOS) to Create, Store and Recall Routings in Seconds

Complex Multing Capabilities with No Level or Impedance Changes

Input Signal Audio Detection Integration

Remote Sleep/Wake Mode Control ​

Multiple Unit Expansion with up to 10 of any PATCH Series Model (PATCH LT, PATCH, PATCH VT, PATCH

Internal Power Supply

3 RU rack footprint

Compatible with XTH Cable Hanger/Management Accessory

For more information on the PATCH VT, please click here, www.flockaudio.com/patchvt
​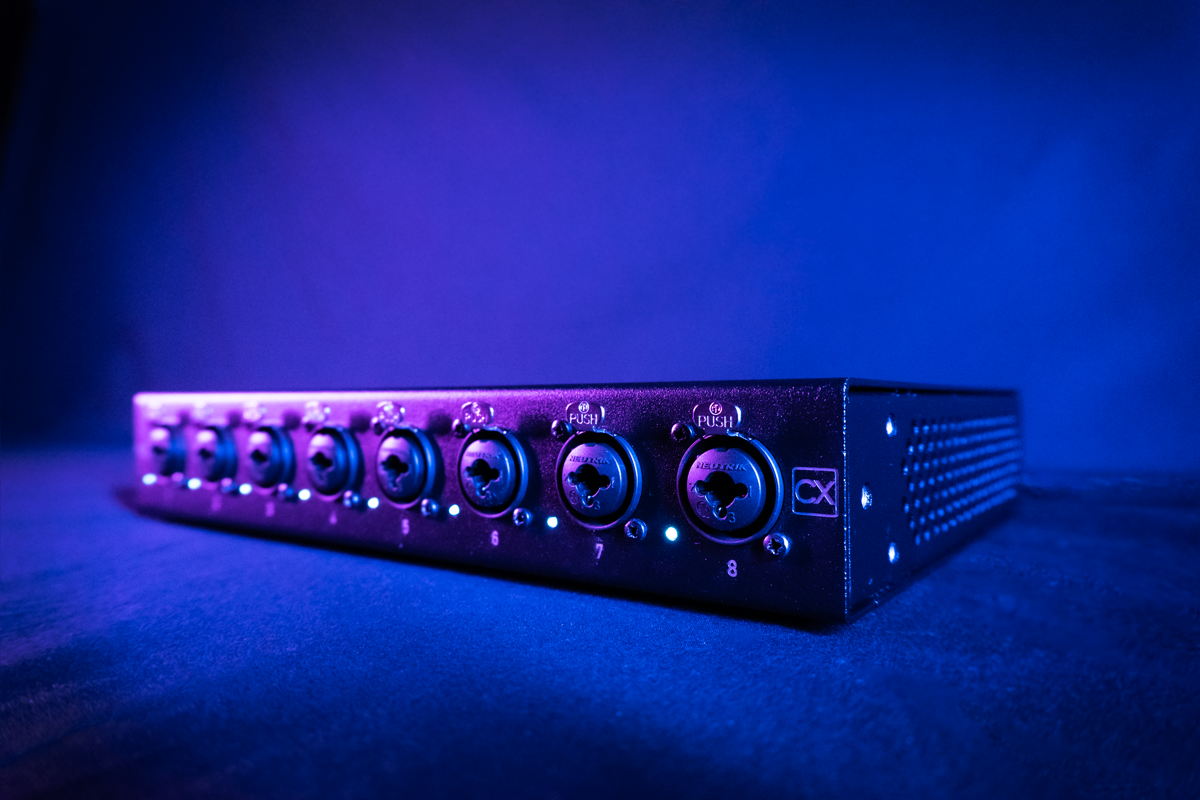 CX Features
Enables the Connection of Up to 8 Mic and Instrument-level Signals to the PATCH Series with Minimum Signal-to-Noise Ratio

Conversion-Free Sonically Transparent Analog Signal Path

8 Mic/Instrument Inputs on Combination XLR/TRS Connectors

8 Line Level Outputs on DB-25/D-SUB Connectors for Easy Connection to PATCH Series Inputs

8 Independent Channels of 48V Phantom Power

PATCH APP Classic and PATCH APP DX Control and Integration Via USB (OSX, Windows, iOS)

1RU Rack Footprint with Included Rack Ears or Operable Standalone Desktop Module

For more information about the CX, please click this link www.flockaudio.com/cx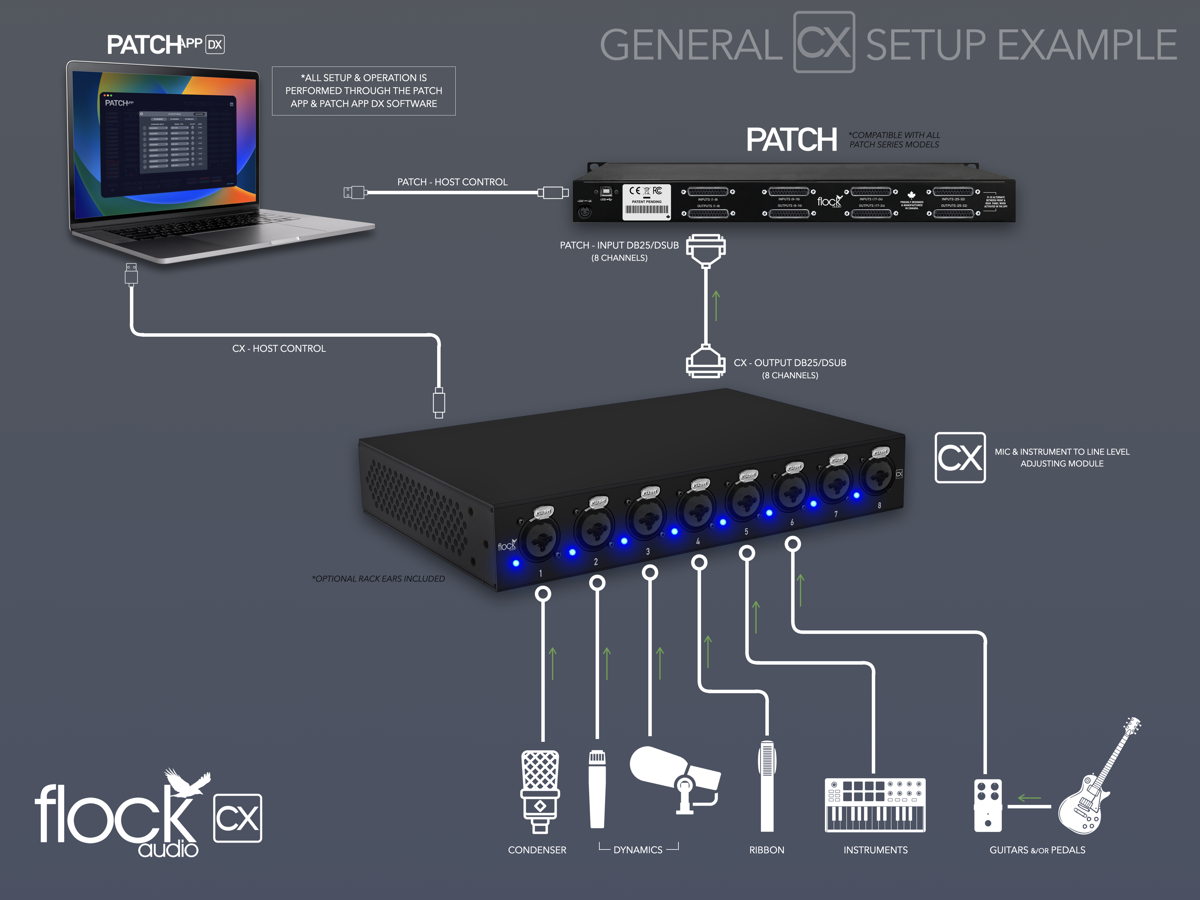 For more information about Flock Audio, please visit their booth at the NAMM Show [Booth 16128] or visit: https://www.flockaudio.com/
About Flock Audio
Flock Audio Inc. is a pro audio manufacturer based in Kelowna, Canada, founded in 2017. The company is best known for its PATCH System Series, which is a Digitally controlled, 100% Analog Patch bay routing solution for professional audio environments. For more information on Flock Audio and its products, please visit the company website at http://www.flockaudio.com.
---

Shelby Coppola Public Relations, Hummingbird Media, Inc.