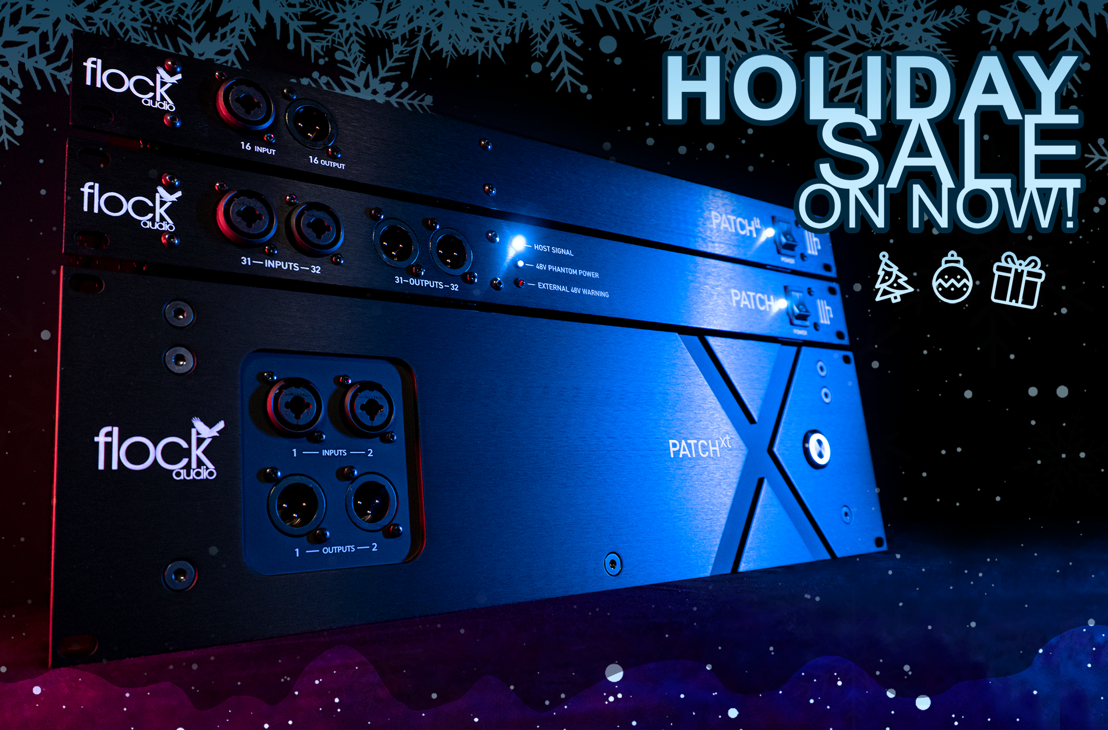 Flock Audio Extends Holiday Sale on PATCH Series
Extended sale on PATCH LT, PATCH & PATCH XT will last through January 8th with up to 10% off
Kelowna, British Columbia, December 15, 2022— Flock Audio has announced that its Black Friday sale on its PATCH Series digitally controlled fully analog patchbays has been extended for the remainder of the holiday season. The sale–available through participating dealers– will now continue through January 8, 2023. The PATCH Series has revolutionized hybrid digital and analog audio workflows with its point-and-click software-controlled routing of conversion-free analog signal paths. The flagship 64-point PATCH, 32-point PATCH LT and recently released 192-point PATCH XT are all available with reductions of up to 10% off list price. All PATCH Series hardware includes the PATCH APP Classic software. A new feature-rich premium version of PATCH APP, PATCH APP DX, is now available and compatible with all PATCH Series units as well.
PATCH LT
The sleek and compact 32-point digitally controlled analog patchbay is perfect for small to mid-sized projects or home studios. This small, but mighty PATCH model contains the same internal componentry as the flagship PATCH and PATCH XT and comes with the latest PATCH APP Classic software control application for OSX and Windows. Though controlled via USB, no audio conversion takes place– the entire signal path remains strictly analog. The PATCH LT can dramatically improve workflow efficiency while aiding users in making more informed decisions on signal path choices. The PATCH LT is now available for $1,979.00 compared to regular $2,199.00 (10% off).
THE PATCH
​The flagship PATCH–which debuted in 2017–is a powerful system used by hundreds of audio engineers, producers and broadcasters around the world. With 32 ins and 32 outs, the 64-point patchbay allows users to connect a plethora of analog gear via its DB25 connectors, then control them via computer using Flock Audio's revolutionary PATCH APP Classic software. PATCH continues to provide integral solutions for analog routing by eliminating physical patch cables and allowing users to create and store routings for instantaneous recall. PATCH is now on sale for $2,969.00, 10% off the original list price of $3,299.00.
PATCH XT
The PATCH XT is the most expansive PATCH Series offering, with192 conversion-free fully analog point connections. This comprehensive all-in-one routing solution debuted earlier this year alongside the XTH Cable Hanger Accessory, designed to relieve strain and extend the lifespan of the 24 DB25 cables connected to the rear panel. With 92 ins and outs, a single PATCH XT meets the connectivity requirements of many recording studios, broadcast control rooms, and other channel-intensive environments. Even more connectivity is possible through the multi-unit configuration capabilities of PATCH APP Classic, which now facilitate the configuring of up to 10 PATCH Series units. The PATCH XT is on sale for $13,495.00, a $500 discount off the list price of $13,995.00, with the free addition of the XTH Cable Hanger accessory, a $375 value.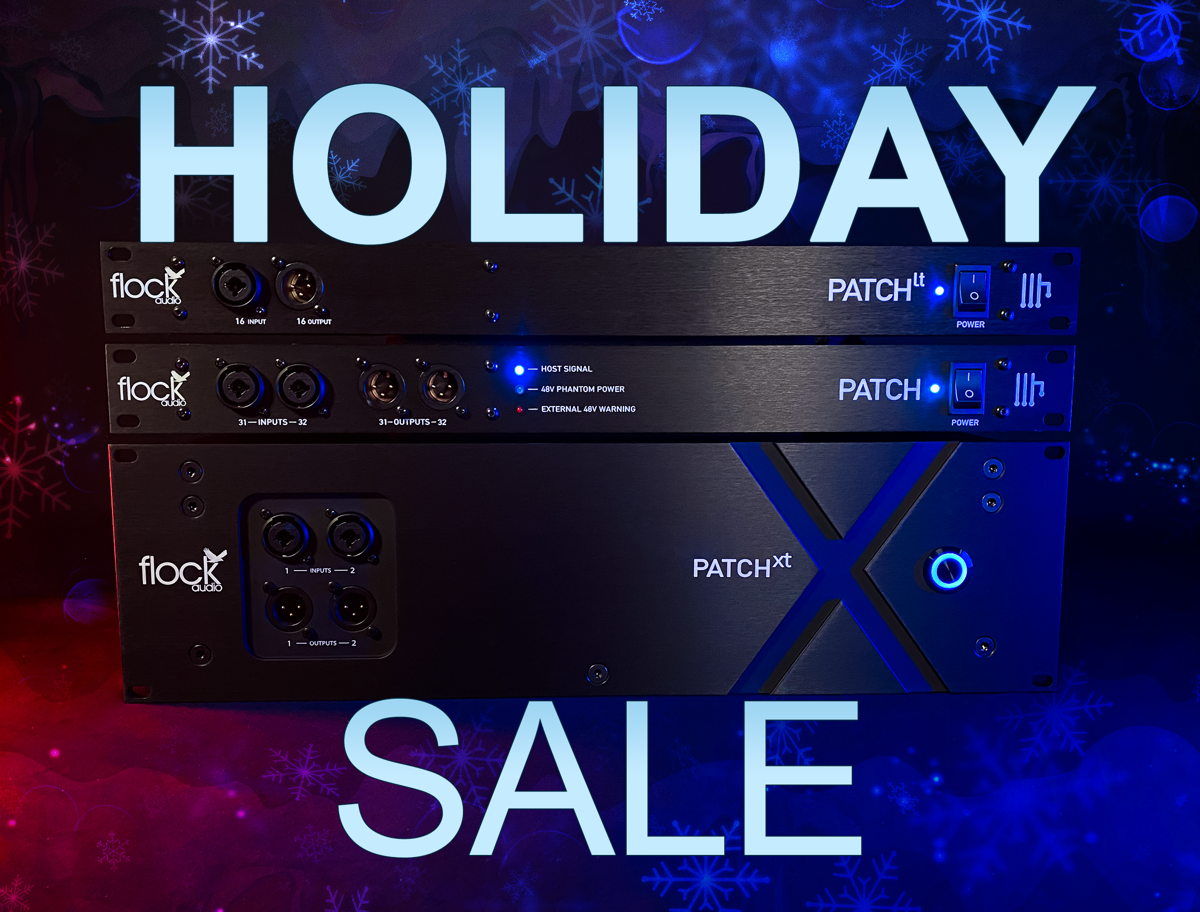 For more on the PATCH System, visit: http://www.flockaudio.com.
About Flock Audio
​Flock Audio Inc. is a pro-audio manufacturer based in Kelowna, British Columbia, Canada, founded in 2017. The company is best known for its PATCH System Series, which is a Digitally controlled, 100% Analog Patch Bay routing solution for professional audio environments. For more information on Flock Audio and its products, please visit the company website at http://www.flockaudio.com.
---

Shelby Coppola Public Relations, Hummingbird Media, Inc.